Axians, the ICT service provider and managed service provider, is significantly expanding its cyber security business in Switzerland and is establishing the new "Business Unit Security" as of 1 October 2020. The company is consolidating its cyber security expertise into a single organisational unit and simplifying coordination within Switzerland, as well as international cooperation within the VINCI Energies network, which is particularly important in this area. The new business unit will be led by Freddy Bürkli, a proven expert on the IT market in Switzerland.
The demand for cyber security services has increased in recent years and Axians' portfolio of solutions has grown steadily as a result: "Our customers are heavily networked with each other and therefore have a large area of vulnerability to attacks. In order to quickly counter the increasingly diverse threats with the right protection, a high level of responsiveness is essential, as well as long-term concepts. This requires expertise from many disciplines. In the new Business Unit Security, we are consolidating our existing range of cyber security services and creating ideal conditions for cross-border exchanges between our security professionals from all disciplines," says Christian Karstedt, Director of Axians' Business Area IT Infrastructure, explaining the new organisational structure.
Axians has succeeded to recruit Freddy Bürkli for the management of the business unit Security based in Reinach/BL. In numerous engagements with leading IT technology and service providers over the past 15 years, he has acquired a broad wealth of experience, excellent knowledge of the latest tools and technologies and excellent contacts to the most important technology partners in the security environment. "Cyber criminals are taking an increasingly sophisticated and complex approach. Recognising their attacks and implementing long-term protection measures remains a major challenge, even with the latest technology. I am very much looking forward to working with Axians specialists from 23 countries to identify the weaknesses in our customers' IT systems and to develop effective protection concepts," says Freddy Bürkli, considering this to be one of his central tasks in his new position as head of the Business Unit Security of Axians in Switzerland.
Images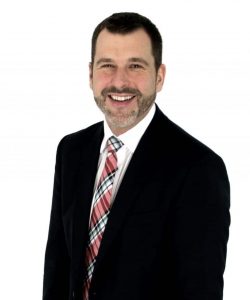 Christian Karstedt, Director Business Area IT Infrastructure, Axians in Switzerland (Source: Axians)
Freddy Bürkli, Leiter Business Unit Security, Axians in Switzerland (Source: Axians)