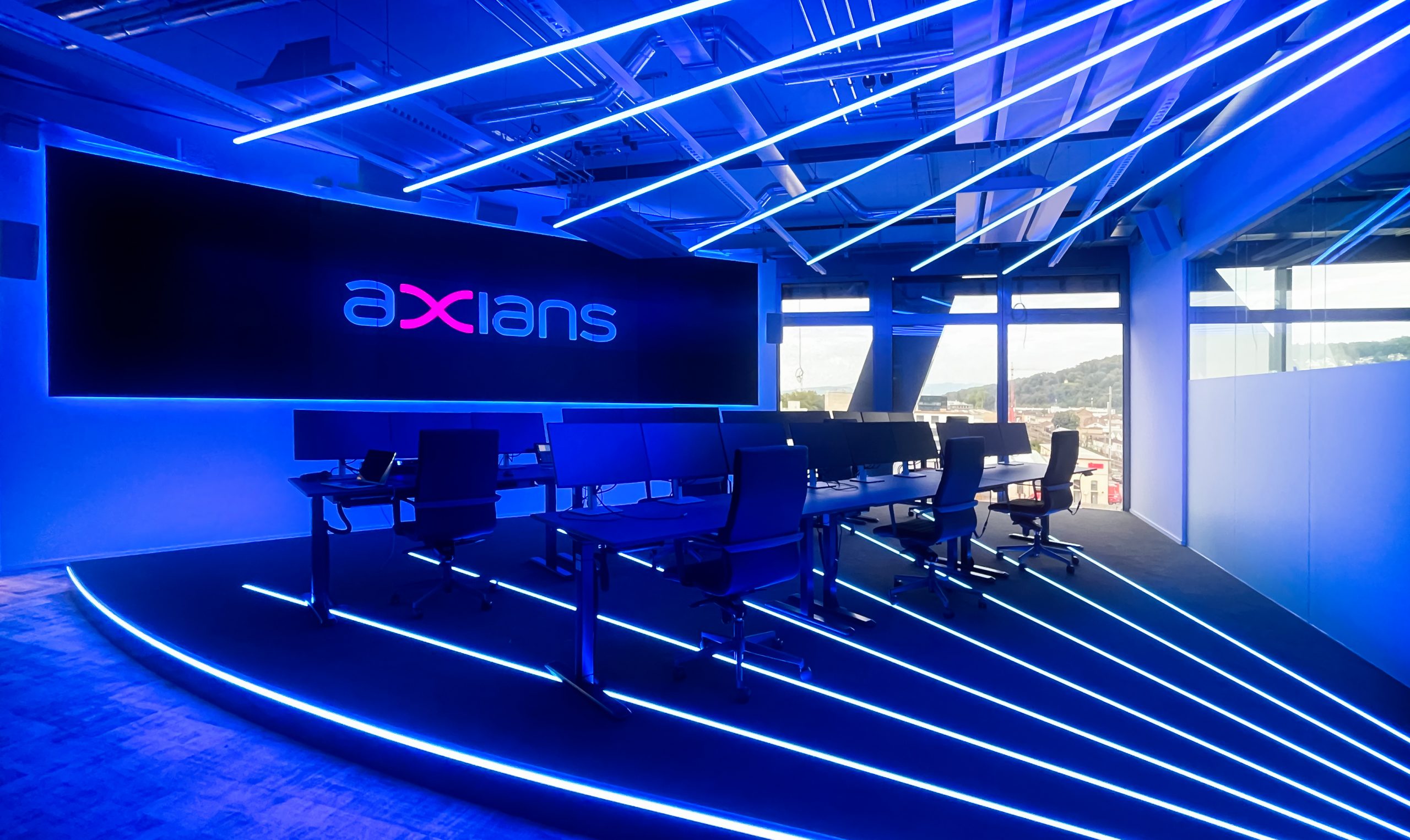 SOC
A security control centre with a focus on IT/OT expertise.
The extent of networking and digitalisation is increasing, and with it, the risk of data theft, cyber extortion, system failures, as well as attacks on production facilities and industrial control systems. Axians offers a 360-degree SOC service. We handle planning, implementation, integration into your infrastructure and 24/7 operation. Our platform sits right at the heart of the service and can be tailored to your needs. The service includes constant updates, integrated threat intelligence and continuous improvements. Benefit from big data analysis and tailored reporting through the customer dashboard.
Security Operations Center (SOC) in Basel
Axians' Security Operations & Intelligence Services
Let us master one of the biggest cyber security challenges – Axians' service portfolio includes:
Security Operations Center (SOC)
Threat Intelligence Services
Managed SIEM Services
Incident Response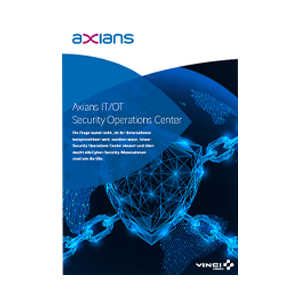 IT/OT Fact Sheet (in German)
Would you like more information about our IT/OT SOC?
We've summarised key points in our fact sheet.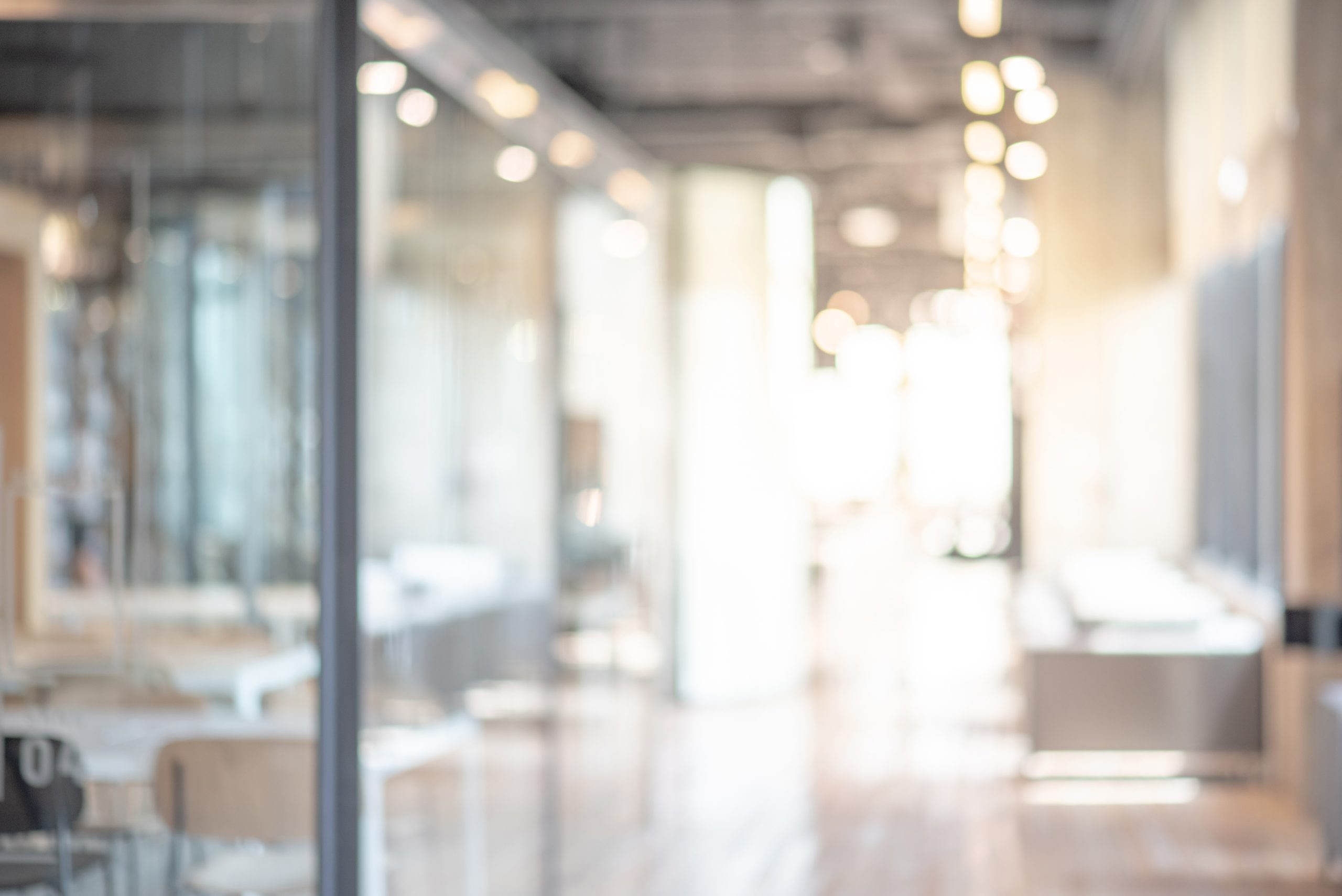 What can we do for you?
Our experts for cyber security answer all your questions