Holistic Cyber Security: Through its partnership with E-Venture Business Solutions, the SOC in Arlesheim, near Basel, can now offer customers in Ticino targeted local protection against cyber attacks. Combined with the new partnership with E-Venture Business Solutions, the newly opened SOC in Arlesheim, near Basel, is a strategic expansion of Axians' services. E-Venture Business Solution benefits from long-established expertise in management consulting, strategy implementation and troubleshooting in a range of industries, such as banking & finance, oil & gas and manufacturing. With this partnership, Axians is reacting to the fast-growing relevance of holistic cyber security solutions for heavily regulated industries such as the financial and industrial sectors.
SOC: Global network of hundreds of cyber security experts
The SOC combines expertise, experienced cyber security specialists and innovative technologies to combat cyber criminals and provide comprehensive protection for customers from all industries. The SOC acts as a global network, bringing together over 300 specialists worldwide. Within the structured organisation, information and communication technology (ICT) and industrial operating technology (OT) competencies will be bundled, and findings from international scientific collaboration will be used to inform critical infrastructures. As a result, local companies will benefit from unbeatable expertise and a clearly defined performance promise.
The SOC in Arlesheim opened in November 2021 and offers customers round-the-clock assistance with its cyber security specialists. The Axians SOC service has already acquired several customers from a range of industries.
Implementing this kind of holistic cyber security strategy is very time-consuming and presents countless obstacles – known as "pain points". For one thing, designing a strong cybersecurity structure is a challenging, multi-faceted task which demands the full attention and effort of the entire company, including its partners. On top of that, the company has to keep up with the ever-changing threat landscape as well as modern resources such as the NIST Cyber Security Framework. Such an endeavour represents a large and expensive challenge for most companies. They are increasingly compelled to design their own cyber security infrastructures, for example in the form of a Security Operations Center (SOC), and operate them around the clock in tandem with security specialists.
"This partnership with E-Venture Business Solutions means that we can now offer our cyber security services to the Italian speakers of Switzerland with the help of a strong local partner", said Freddy Bürkli, Head of Business Development / Acting BU Manager at Axians IT Services AG.
"Thanks to the Axians Cyber Security Operations Center and our experience of management in the banking sector, we can now provide holistic support in the development and maintenance of a 360-degree cyber security framework", said Michele Roveda, CEO of E-Venture Business Solutions, highlighting the entire service range.
For more information visit: 
Downloads: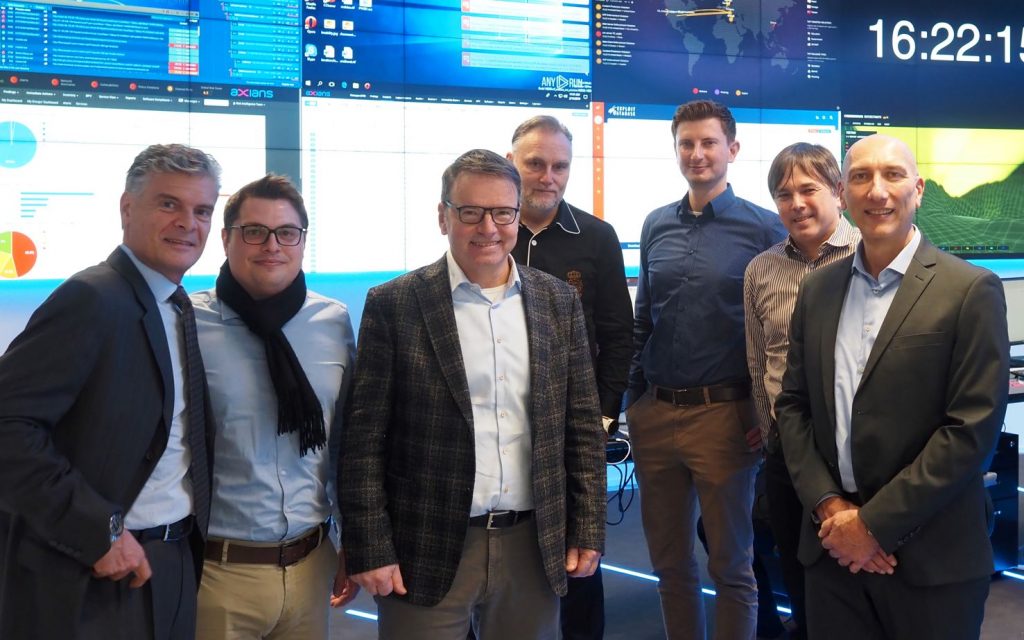 From left to right:Michele Roveda, CEO E-Venture Business Solutions; Matthias Bücherl, Chief Technology Officer / Cyber Security Axians IT Services; Stefano Camuso, CEO Axians & Actemium Switzerland; Freddy Bürkli, Head of Business Development Axians IT Services; Martin Lutz, Head of Security Operations Center Switzerland; Alexander Reusch, Head of Sales Cyber Security Axians IT Services;  Mauro Scotti, COO E-Venture Business Solutions (Source: Axians)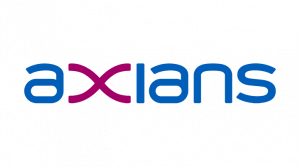 Logo Axians


Logo E-Venture Business Solutions